Verni started weaving to help her mother when she was only eight. She quickly discovered a natural affinity for working with cloth. Silk, cotton, jute; all flow smoothly through her young hands. Using leftover thread she weaved her first sari as a birthday gift for an aunt. Charmed by the beauty of the cloth, the aunt showed it off as much as possible. A few weeks later a local asked for Verni to weave a fabric for a court appearance.
28 Heroines
RPG character inspiration for each day in February. Heroines with personality, depth and a problem to resolve.

The popularity of her work as snowballed from there. From her shed on the back of the family shop, Verni produces her unique patterns for any who want them. Working full time, the eleven year old doesn't take pre-orders, preferring instead to work at her own pace and without the pressure of waiting commissions. Her social media feed is closely watched by the fashion community. Any indication of her finishing a garment sees a crowd from, trying to become Verni's next client.
She has no great interest in the money offered, preferring instead to choose projects based on the person and diversity of the request. Her family want her to professionalise her business and charge the money they thinks she's worth. Verni's also received several offers to work at fashion houses in the surrounding cities. It would be nice to have a work space with some natural light.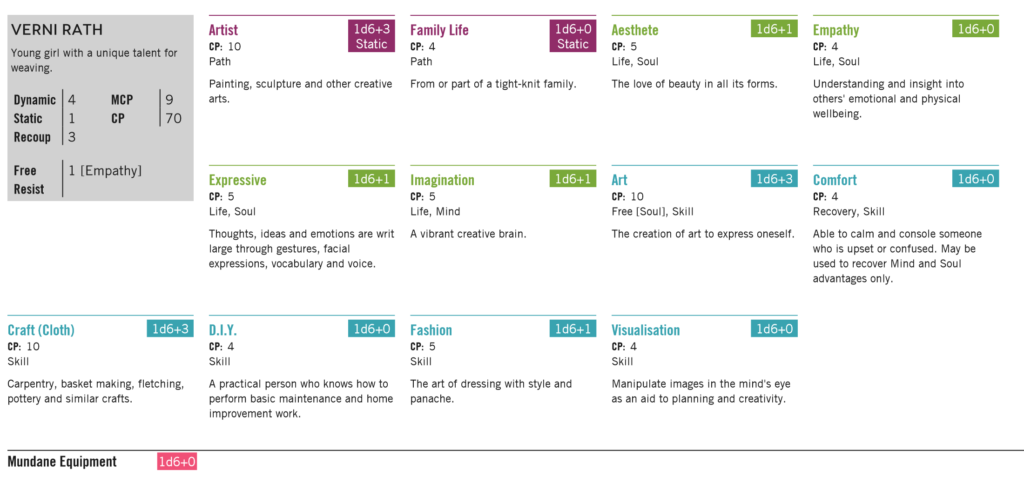 Image Credit – Commission(sketch)_ Indian Girl by Sihx – CC-BY-NC-ND-3.0