Broadwater City isn't a good place to be a cop. The news reports at least one officer shot in the line of duty every month. Claudia needs the job and in this economy a job that pays danger money is better than no job at all. She graduated from the academy with an average passing grade and made several friends. Her instructors graded Claudia as simply competent, noting their surprise that a college graduate wasn't making batter progress. After a year on the beat, she's been given a raise but was passed over for promotion. This is despite her excelling in the physical assessments and her volunteering for the less favourable foot patrols in bad weather.
28 Heroines
RPG character inspiration for each day in February. Heroines with personality, depth and a problem to resolve.

The other half of the story started mid-way through her training. An internal affairs agent approached her with a lucrative offer. If Claudia became a deep cover internal spy, the extra cash go along way to clearing her debts. Claudia finds herself living three lives at once. She's the beat cop looking out for her community and an internal affairs agent keeping a close eye on her colleagues whilst being tempted by the benefits of abusing her position. That internal affairs' lead suspect is the partner she gets on so well with is further complication.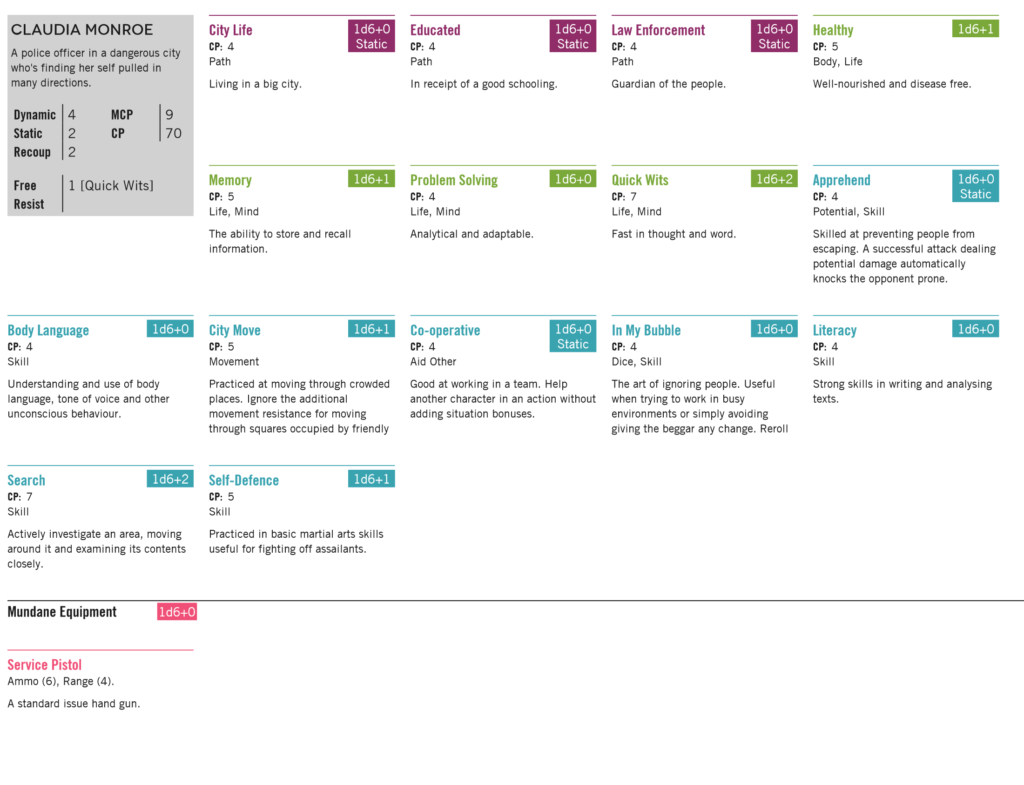 Image Credit – Tina Hanlon – The Shield by artista-frustrado – CC-BY-SA-3.0