The small town she grew up was never going to be able to contain Aurora. It was too full of old memories and familiar faces. After college she moved north and found work as a journalist in the the big city. It's not a full time position so Aurora has to keep up a steady stream of stories to pay her bills. Local interest stories from the inner streets and suburbs keep her name on the byline and food in her fridge. She gets told that if she keeps this up she'll get a salaried position in a few years.
28 Heroines
RPG character inspiration for each day in February. Heroines with personality, depth and a problem to resolve.

That isn't fast enough for Aurora and she's started on several long term investigations into organised crime and civil corruption. Her fast talking and friendly manner has got her a network of contacts amongst the ignored and underpaid. Through them she's learning about all the city's dirty big secrets a tiny piece at a time. If she can't find someone who'll tell her what she wants to know, then at only 5 ft tall, she finds it easy enough to search for clues herself. Her roommate has warned her she's too courageous for her own good but those who choose comfort over risk don't get the rewards.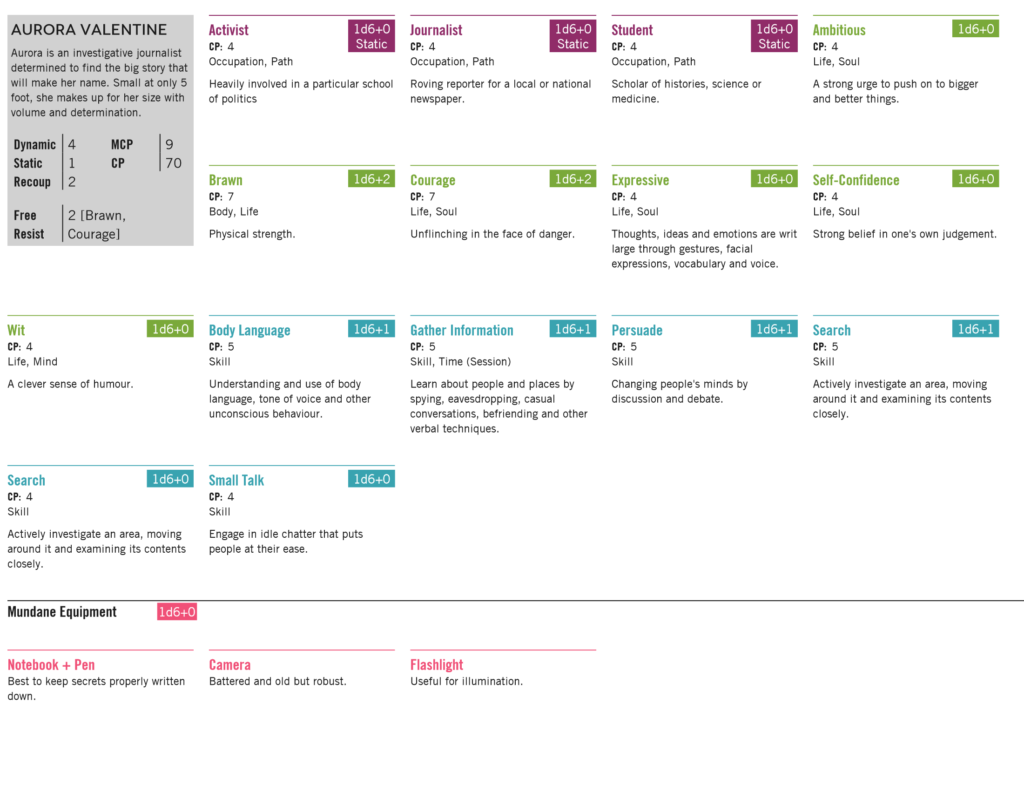 ---
Image Credit – Folded Magazine by oshirockingham – CC-BY-NC-ND-3.0