The Hellenic view of the world depicted in the map from Age of Legends.
As well as featuring in the campaign book, the map is available as a poster and as part of the Epic Sticker Pack.
The full map is reproduced in the book and detailed inserts are included in the Geography section of the campaign.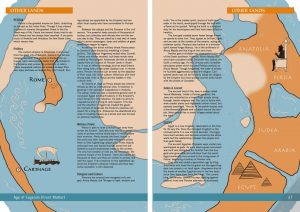 This art is release under the Creative Commons CC-BY-SA