In this week's Open Business Meeting we wrote four tweets to use as advertising on Twitter using some free credit. We are trying create a better engagement rate (clicks, follows etc) than we did with our first Twitter ads which were quickly thrown together just to see how everything worked.
We have now set up the advertising campaign and these are the details.
Campaign Type: Promoted Tweets (Twitter places our tweets in people's Twitter feeds)
Start / End Date: 10th March 00.01 am 13th March 23.59 (UK Time)
Targeting: Keywords (People who read or write tweets with particular keywords)
Countries / Locations: UK, USA, Canada (We would add New Zealand and Australia to this list but according to Twitter advertising, those countries don't exist).
Keywords: #D20, #DnD, #PathFinder, #TravellerRPG, #pfrpg, "Character Sheet", Numenera (All keywords are exact matches, so similar or related keywords are ignored).
Notes on Keyword Selection: In our first batch of Twitter ads, we only targeted #RPG as a keyword. This got us lots of impressions and some clicks on the link but no sales. Looking into it, #RPG is more often used by computer and console gamers rather than tabletop gamers. So Chris has picked keywords only related to table top role playing games for this experiment. This will give us a smaller target audience but hopefully a far more relevant one.
The Tweets were selected in Friday's meeting though I had to edit one slightly as it was just too long.
Last chance to buy the flexible and creative 6d6 RPG, with the Living Document Promise.
6d6 Kickstarter bundles still available for a limited time. Get involved in our fast, fun RPG!
UK convention success now a winning kickstarter campaign. 6d6 RPG available
Mega bundle of 6d6 RPG games at Kickstarter prices, Living Document Promise! Last chance!
Each tweet includes this image: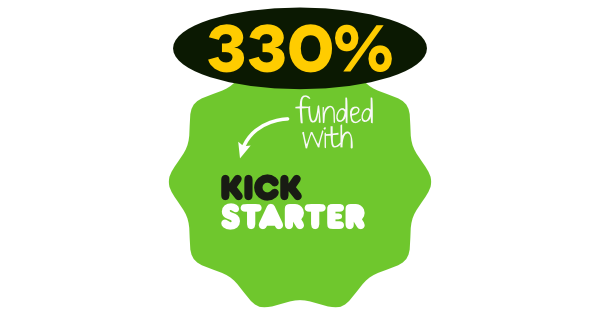 And a link to a landing page like this one though not actually that page. We have two variant pages I am not linking to in order to prevent traffic from this blog post confusing the issue. Each tweet is in the advertising campaign twice, once per landing, so we can see if either page is better at converting visitors to sales.
Campaign Budget: £20
Maximum Daily Spend: £5
Maximum Price Per Engagement: £0.25
Everyone at the meeting picked which advert they thought will do the best:
Jaye – Hopes it will be No. 1 but fears it may be No. 4
Mark – No. 2
Pat – No. 2
Chris – No. 1
Which do you think will be the best? Comment below and find out the results on Friday.